| | |
| --- | --- |
| Posted by Tandiey on May 15, 2013 at 7:05 PM | |
So here we are for another moon journal entry. Last night I could not sleep well AT ALL. It was just awful. This morning when I woke up for work I was soooo tired and had a headache, so I called into work and said that I would be late. I went back to sleep with an ice pack and took some excedrin. 2 hours and a whole bunch of crazy weird dreams later, I felt AMAZING!!! Even though work sucked, I still had a happy day. 
Lunar forecast for today: This day is connected with the use of prayers, mantras, verbal magic, and work with spirits and elements of nature. Day when prayers have the magic power of faith. Everything we say and wish to ourselves and others, has potential to become reality. 
Recommendations: Today nature surrounding us is very receptive to what we say, even unintentionally, and we have to work with our verbal skills. Sincere prayers and good wishes will come true. Day is great for practicing yogic asanas (physical exercise), and doing work with our hands.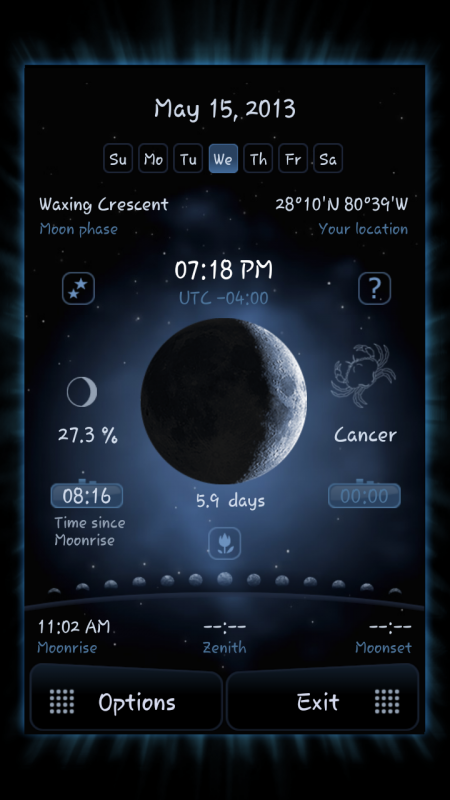 And I forgot to post this last time, but in case any of you have an Android device and would like this app. (Which is great, I love it.) This is the app I use.